test tube news ~ #007 ~ jun 2007

BETTER YET

Hello again and welcome to the Test Tube News digest format.

Another three new releases in May, from three new artists to Test Tube.
As we're approaching our third anniversary, some things will change (hopefully for the better), as an immediate consequence of a new collaborator joining our ranks. Mr. Olliver Wichmann from Germany will be part of the team in text proofing for releases, evaluating submissions and putting his creative mind into this, among other things. He will be (and already is) of enormous value to the label.

In other news, we have a brand new contact page with lots of valuable information that we gathered in a short guide, for every musician that's considering submitting works to Test Tube. If you're one of those, go read it.

See you in a month!

Peace,

'|
---
May 31, 2007

NEW AND IMPROVED; TEST TUBE TEAM GROWS

We have a new and improved contact page, with a thorough guide explaining everything you need to know about sending submissions to us. If you're a musician thinking about sending Test Tube some material, please read the guide carefully as we think it is and will be very helpful to you.

In other news, the Test Tube team has a new member who'll be helping in text proofing, submission evaluating and overall mustitasking stuff. He will also be signing many of the liner notes to releases from now on, with the name Olliver Wichmann. Welcome Olliver!

Because of this new helping hand, we'll have almost immediate results on the release queue, with an expected flow of 4 monthly releases, one every monday.

Before the next planned release, 'Concrete Muser' by Nodepet, this weekend will see newsletter #007 coming out, so be on the lookout.

Peace,

'|
---
May 28, 2007
332 VARIATIONS AT LARGE.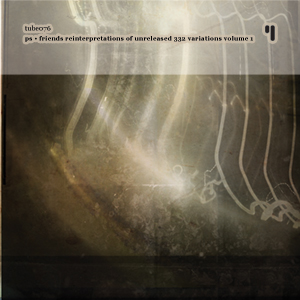 • tube'|076 - ps - Friends reinterpretations of unreleased 332 variations vol. 1

«This is our shortest release yet, and it is a long promised one. Promised to my friend ps (Filipe Cruz, curator at Enough Records) as part of a four - I think - volume series. Volume 2 and 4 are already out from some time now (Vol. 2 on Enough Records and Vol. 4 on MiMi). I don't know what happened to Vol. 3 but we're going backwards with this one.
The story is quite simple: Filipe handed out one of his trademark dark ambient pieces, called '332 Variations', to several musician friends, for them to work out from there and turn the piece into something new or whatever. I got to release two of those workouts/remixes/reworks (pick one): One by Prolepse and the other by Etc (a.k.a. Erratic or Undacova).
The results are quite different from each other. While Prolepse went with the drone/glitch approach to dark ambient, making the piece a mechanical and technological version of a nightmare (short but dense and scary), Etc opted for the 'acoustic doom' (Svarte Greiner's invention) - theme: Sparse and well directed granular distortion, echoing, damp sounds, earth shaking subbasses and other organic related sounds. Amazing track.
The artwork was made by Infetu, which also appears with one reworked piece in Volume 2. He also made the artwork for Volume 4.
Don't forget to check the previously released volumes, here (Volume 2) and here (Volume 4), for a complete and immersive experience.» - Pedro Leitão

'|
---
May 24, 2007

CATCHING UP

We've now reached 75 releases, which isn't bad, since we will only complete 3 years of existance next july. 75 releases is also what you'll get if you order our DVD collection, so I think it's time for some catching up on the work to be done ahead. It's been a while since we last talked about the future...

For starters, our release schedule for the remaining months until 2008 is already closed. Yep, that's right, we can only schedule new releases from January 2008 onwards. Of course you can keep sending your demos, they will get all the attention as usual, but don't expect to see them released this year.

So, many good stuff coming up this way. Next up is a long promised release of a couple remixes from my friend ps (curator at Enough Records), and after that we'll have some newcomers: Nodepet from Germany, Quest.Room.Project from Russia, Yankee brothers duo Post Human Era, Spirit Elevating Brains from Peru, Christopher McFall and Billy Gomberg from the USA, meta:human from Germany, Brazilian improvisationist and field recorder Thelmo Cristovam, Hugo Paquete from local Porto city, another north-american project called The Jack Bohlen Book Club, Billy Gomberg's other project Fraufraulein (with Anne Guthrie) and a couple of others. But we'll have further occasions to talk about them.
On the returning side, we will get to hear a new concept album by Aitänna77 called 'Health Needs', and also new material from Lezrod's new album 'Genki' (released simmultaneously with Zymogen, but in a slighly different version); Canadians Dave Zeal and Daniel Maze also return with a fantastic collaborative EP called 'Small Airports'; Clorofila Azul returns as promised, with a second compilation, featuring old instrumental works; laptop duo e:4c from Porto will give us an album worth of new material, tentatively titled 'Technical Unwanted Signals Vol. 1' and Landfill's Daniel Catarino will present us with two (yes, two!) new works under a new alias, Long Desert Cowboy, featuring droning guitars and western spaghetti-like ambients. Our own 'Paris, Texas' soundtrack!

Meanwhile, we'll be preparing our 100th release, which will be (if all goes as planned) a special compilation spanning two CDs worth of new material from a majority of test tube artists. We can't tell you anything more about this, yet, except that it's planned to be released early 2008..

Somewhere along the way, test tube's base (my home) will be on the move again (I hope). We expect to move down south, away from the city, to sit next to the ocean and countryside. If this happens before christmas, expect some period (weeks, possibly) of no website updates. We'll see how it goes...

On another note, if the numbers we have are accurate, we've recently reached 100 thousand visits to our website, which isn't that bad in less than 3 years. Thank you for spreading the word!

We've still one more release to give you this month, then it's newsletter time!

Peace,

'|
---
May 20, 2007
BOOM!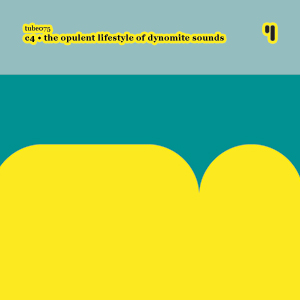 • tube'|075 - c4 - The opulent lifestyle of dynomite sounds

«Halfway between Chicago and Toronto, right next to the 'Great Lakes' and in the outskirts of Detroit, lies the city of Toledo, nicknamed 'The Glass City' but also known as 'The Auto Parts Capital of the World'. That's were Mr. Adam Crammond works and lives. Taking most of his influences from the Detroit Techno scene, but also from the British Intelligent Dance Music - WARP style, Adam, under the guise of c4, crafts up nifty beats dipped in acid with sluggish techno-house style. Adam was pushed into making music back when we was a teenager, because of long nights he spent picking up Detroit radios, taping them up and amassing a huge collection of cassette recordings. As far as we know, his favorite artists (and his stronger influences) are Plastikman, Autechre, Venetian Snares, Kid 606, Aphex Twin, Dabrye, Jan Jelinek, Drop the Lime, Scant Intone, among others.
'The opulent lifestyle of dynomite sounds' sums up some of the best half-hours of 'old-school dance music from today' - we might call it - selected among two years of material Adam has been working on in his free time. This first c4 release of many to come (we hope) features varied styles ranging from semi-hard jungle - 'Polygons for purchase' - to electronic hip-hop - 'France beat (419)' - , going to ambient - 'Structure source' - , skipping over to minimal - 'Before rave class' - and exploding your speakers with acid-house - 'b130'. Without further delay, test tube proudly presents: c4!» - Pedro Leitão

'|
---
May 16, 2007
BACANAL INTRUDER AT SÓNAR 2007!


Our friend and artist Bacanal Intruder (aka Luis Solís) will play live at this year's Sónar Festival, to be held as always, in the Catalá capital, Barcelona. Bacanal Intruder will go live in the second day (June 15), at Sónar by Day (usually held at the MACBA).

Don't know Bacanal Intruder's music? Shame on you! Check out his awesome test tube release here, and be sure to also check Zymogen's no less than excellent release as well as Bacanal's MySpace.

Good luck, Luís!

'|
---
May 10, 2007
MOTHER'S WORK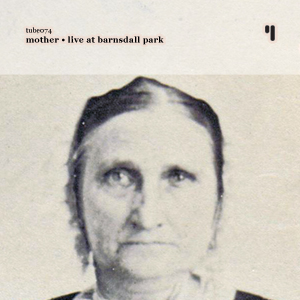 • tube'|074 - Mother - Live at Barnsdall Park

«If you're a Los Angeles resident you probably know where Barnsdall Art Park is, located atop of a hill with a nice view over the famous Hollywood sign (trust me, I've been reading about this). Barnsdall Park has gardens, trees and all that, of course, but also has one of the first Los Angeles works by worldwide famous architect Frank Lloyd Wright, the Hollyhock House, named after the favorite flower of the building's original owner, Aline Barnsdall, a woman philanthrope and patron of the arts. Barnsdall Park was closed for remodeling until recently (~ 2003) but it reopened, offering the visitors brand new exhibits, visual design and overall conditions. It also showcases many concerts and performances along the year, which brings us to this release we are offering, a live recording from a CalArts alumni showcase that took place at this park.
Mother is actually Chris Komashko, a former student of CalArts, California's best school of arts. He was there not for the music, but for a BFA in design. But what really tickled inside Chris's head was music and sound design, so he pursued it and years later was performing live at a CalArts Alumni Showcase. Life has a sense of humor. As a sound designer, Chris has done several original work for the motion picture industry, in trailers and such, for movies such as Pulp Fiction, Resident Evil or Blade II; as a musician he has done remixes for Madonna, A Flock of Seagulls, Kiss or Love & Rockets. But the Mother project, according to Chris, is "an ongoing project to learn more about the nature of sound and the auditory ties we all have to the emotional experiences of our lives. (...) mother is an attempt to push the concept of story telling as far away from song writing as possible and still communicate to the listener." Nothing to do with pop music or motion picture soundtracks, then.
Did Chris accomplished the task he sought? We have to dwelve into his music to learn the answer. File under improv/experimental. Happy listening.» - Pedro Leitão

'|
---
top